Education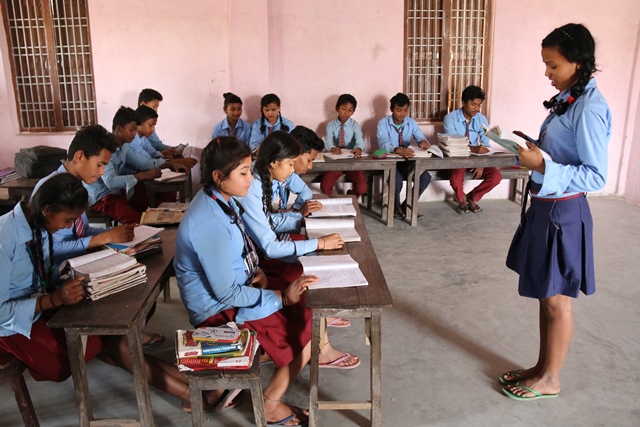 Contributing To Children's Education 
758 million adults, two-thirds of whom are women, remain illiterate1, while about 260 million children were still out of school in 20182— nearly one-fifth of the global population in that age group. Even for children who have a desire to learn, having to take long and dangerous journeys to school are a huge deterrent to attending school regularly or at all.
For those who do make it to school, the low quality of education means that they are not able to be nurtured to their fullest potential. 617 million children and adolescents – six out of every 10 – are not reaching minimum proficiency levels in reading and mathematics3.  
As a children's charity, we believe that education is the key to breaking the cycle of poverty. Help contribute towards children's education and provide them hope for a brighter future.
1United Nations, 2016
2UNESCO Institute for Statistics , 2018
3UNESCO Institute for Statistics , 2017
Key Challenges to Children's Education
Inaccessibility of Schools

In order to reach the nearest school, children in rural areas walk as long as two hours under dangerous conditions such as mountainous terrain that gets slippery when it rains, or forests where they might get abducted.

Run-Down Infrastructure

Rural schools are often poorly maintained, which means that roofs leak when it rains, classrooms are dark and toilet conditions are unsanitary. There are also insufficient tables and chairs for students to use when writing.

Poor Quality of Education

Traditional teaching methods like rote learning are ineffective in delivering learning objectives and student engagement levels are low. Teachers in rural areas lack training in better pedagogy.

Economic Poverty

It is hard for poor families to prioritise their children's education when they are struggling to meet their daily needs. Parents would rather have their children work to supplement family income, but this traps children in low wage and unskilled jobs in the future

Gender Discrimination

53 percent of primary school age children who cannot go to school are girls. They are at a disadvantage as cultural norms often dictate that they should stay home and help with household chores.