Supporting the internally displaced in collective shelters in Syria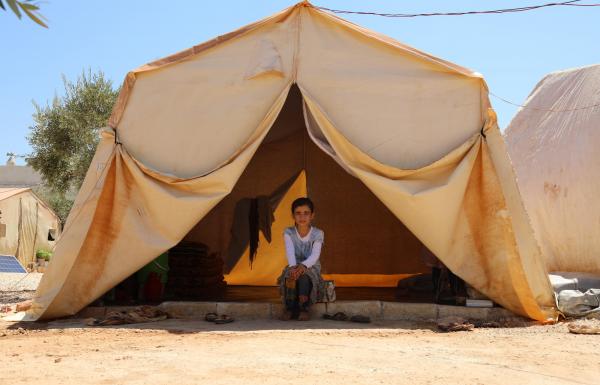 As the Syrian conflict moves through its twelfth year, it continues to be one of the most pressing humanitarian crises in modern times. Among the displaced, more than 40% are children, many of whom were born into war and conflict. Although the scale of acts of destruction, hostilities, and displacement has decreased, suffering has aggravated due to complications of the protracted crisis, the economic crises, the COVID-19 and cholera pandemics, and the disruption of many basic services.
Many internally displaced persons (IDP) households, especially those living in informal settlements like collective shelters, are unable to access any assistance. Collective shelters are often schools, unfinished or abandoned buildings, and other structures not suitable for accommodation. These are known as "last-resort sites" as living conditions are frequently poorer than the camps and people living there only have limited access to basic services.
World Vision aims to
Provide

water tanks to 49 collective shelters

to

store drinking water safely

and serve as a reserve in case of water trucking delays or disruptions to the water network.
Install a

water pump

in a water station to

increase water access for 70,000

people, including 3 collective shelters and host community
Provide

hygiene kits

to IDP families living in 49 collective shelters
Construct block

latrines

in 39 collective shelters
Operate and maintain

2 mobile health clinics

and

equip them with medicines, consumables, and medical and non-medical equipment

e.g. stethoscope, ultrasound, pediatric scale, desk, chair, foldable examination beds
Ensure

malnutrition screening of pregnant and lactating women (PLWs) and children

, and provide a specialist referral for moderate and severe acute malnutrition cases
Click here to find out more about other interventions in Children in Crisis.
My Giving
My Giving is currently empty