Sri Lanka Economic Crisis Response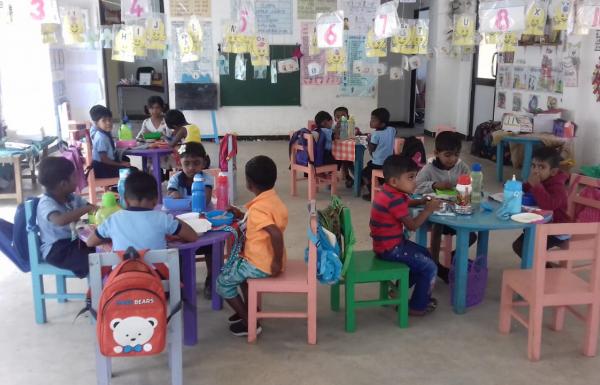 Sri Lanka is facing its worst economic crisis since independence in 1948. A currency devaluation following a 70% drop in foreign exchange reserves resulted in a serious shortage of fuel, essential items, medicine, and soaring inflation. Headline inflation is estimated at 54.5% while food inflation is 80.1% as of 30 June 2022.
The economic crisis has also thrown the country into political instability and spiraled into massive protests by the public right across the country, condemning the government's handling of the economic situation in the country.
Already, many children are not having all three meals a day and they are no longer able to have diversified food that can support their nutrition status. The National Nutrition Programme for school children has been suspended in more than 50% of the schools. Many children are also no longer able to go to school as no transport is available due to the fuel crisis or they can no longer afford to go to school. The current situation is also expected to increase children's experience with neglect, abuse, and domestic violence.
Right now, your support means care and protection for children affected by the Sri Lanka Economic Crisis.
•    Food (food security for families, nutritious meals for children)
•    Livelihood support and alternative income generation activities
•    Educational support for children (school supplies, transportation to school)
For more information about our response, please visit our Crisis Response Page.
My Giving
My Giving is currently empty