Prevent Second-Generation Prostitution in Kolkata, India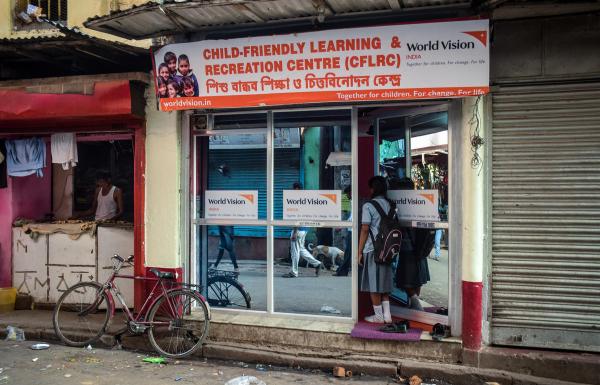 Kolkata, India, is home to approximately 20,000 women involved in prostitution. The city includes Sonagachi, arguably Asia's largest red-light district. 
Majority (82%) of women involved in prostitution there have children who live with them in the brothels as well. The children are either present in the same room when mothers host clients, or pass time on the streets. Incidents of girls sexually assaulted by their mother's clients are not uncommon. Coercion to join the business also exists. As many of the mothers are uneducated, children growing up in brothels are mostly first-generation learners and struggle in school.
Child sex trafficking is also common as West Bengal shares international borders with Nepal and Bangladesh. It is a major source, transit, and destination for intra, inter-state and international trafficking.
Your donation can help these girls by: 
•    Operating drop-in centres in red-light areas – safe spaces for them to receive remedial education, psychosocial support, life skills, meals, etc. 
•    Preparing out-of-school youths for formal employment – provide vocational training eg. computer course, beautician, etc.
•    Helping child survivors of sex trafficking and sexual violence receive quality aftercare and reintegrated – support existing aftercare home with child friendly corner, psychosocial support, catch-up education, etc
•    Empowering at-risk families to care for their children – positive parenting training for mothers in red-light areas, alternative employment opportunities, Trauma Informed Care training, emergency ration, etc.
 
My Giving
My Giving is currently empty