Lending to Facilitate Recovery from Typhoon Rai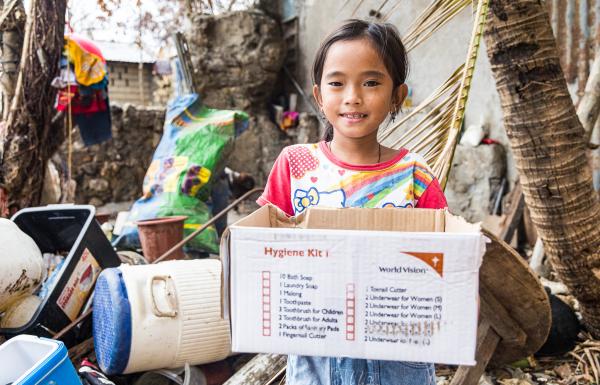 In December 2021, Typhoon Rai barreled into the southern and central coast of the Philippines. It was one of the strongest storms of 2021, bringing torrential rains, violent winds, landslides, and storm surges, making nine landfalls in seven provinces. 
In Bohol, over 143,000 individuals were affected, with close to 10,000 persons displaced and 32,958 losing their homes. Agriculture and fishing-related livelihood activities were also significantly impacted. Many of these families were already living below the poverty line with their economic reliance deteriorating due to the COVID-19 pandemic. After Typhoon Rai, these children and their families are now more vulnerable than ever.
World Vision is helping these populations affected by Typhoon Rai to build back better. You can provide financial services including credit, insurance, and financial literacy to restore and rebuild their livelihoods. Help families boost their income so they can have food to eat as well as quality house supplies before yet another disaster takes more lives.
My Giving
My Giving is currently empty