Fight COVID-19 in Rohingya Camps, Bangladesh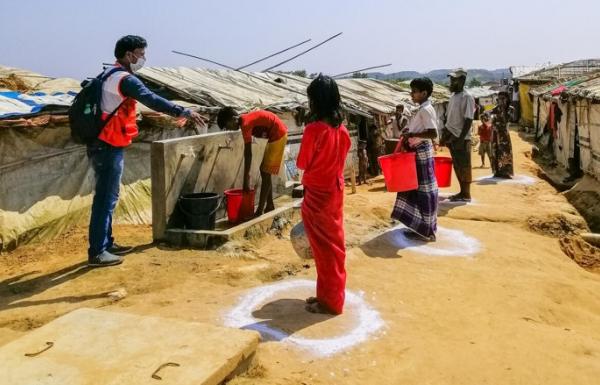 859,000 Rohingya currently live in the world's largest, most densely populated refugee camp in Cox's Bazar, Bangladesh. They are especially vulnerable to COVID-19 as the campsite is overcrowded, with weak health systems that are not equipped to deal with a pandemic. The first COVID-19 case in the Rohingya refugee camp was officially reported on 14 May.
Children comprise more than half of the 859,000 refugees subsisting in the sprawling makeshift megacity in southern Bangladesh, and they face increased risk of physical, sexual and emotional violence as lockdowns and quarantine measures ramp-up. For more information, you may visit disaster.worldvision.org.sg/covid-19 .
World Vision is helping Rohingya families protect themselves against the virus. Your donation will help us to:
Raise awareness of good hygiene practices and nutrition needs to keep refugees' physical health, immunity and nutrition levels high. 

Equip front-line staff and volunteers with personal protective equipment

Provide COVID-19 screening and infection control at nutrition centres
My Giving
My Giving is currently empty