East Africa Hunger Crisis Emergency Response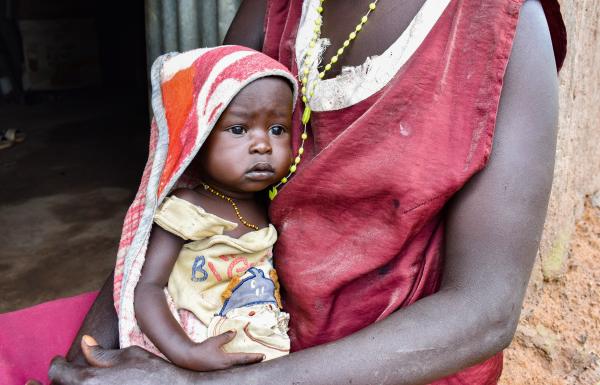 Extreme hunger. Drought. Conflict. These are the deadly forces that children and families throughout East Africa are facing.
With the looming threat of famine in parts of East Africa, tens of thousands of children could starve to death because of food and water shortages. And now, an aggressive infestation of desert locusts is putting crops at risk – making an already desperate situation worse.
We face a race against time. According to UN reports and World Vision data, 108,000 people in East Africa are now living under the most urgent, catastrophic famine conditions, marked by critical acute malnutrition, starvation, destitution, and death. Another seven million people are just one step away from famine and 26 million more are on the verge of needing emergency food assistance. 
World Vision intends to target 7.1 million people, including 3.4 million children, across the affected countries to mitigate the impact of the crisis.
Your gift to the East Africa Hunger Emergency Response will help save precious lives in Somalia, South Sudan, Sudan, Ethiopia, and Kenya – providing emergency food, clean water, access to life-saving medical care, and more to children and families fighting for their lives.
Donations can be made here below directly through the World Vision website or on Giving.sg. 
View report of the latest progress on our emergency response.
My Giving
My Giving is currently empty