Afghanistan Emergency Response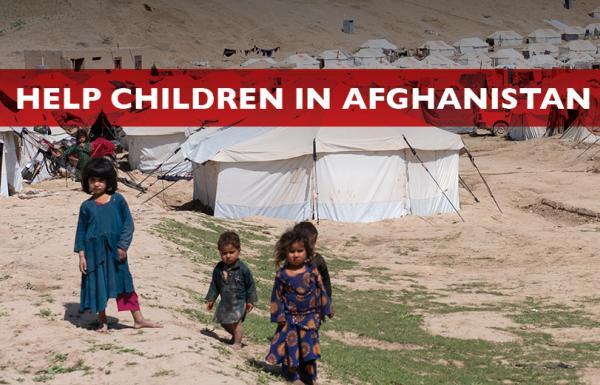 Currently, malnutrition and hunger are widespread in Afghanistan, with 2.7 million people facing starvation.1Half of all children under 5 – approximately one million children – are acutely malnourished. 2 To make matters worse, the Afghan healthcare system is on the verge of collapse. Hospitals are running out of medicines, doctors and nurses are unpaid, or leaving Afghanistan, and health services are closing or partially operating. This comes as the country potentially faces a fourth wave of COVID-19, on top of a malnutrition crisis and an impending winter season.
World Vision has been working in Afghanistan for 20 years and is committed to stay on, and continue serving the most vulnerable. Our staff are on the ground, scaling up operations to support 1 million vulnerable Afghan children and their families affected by multiple crises, to meet urgent food, water, sanitation, healthcare and protection needs.
Our response objectives:
Improve food security for vulnerable households 
Reduce acute malnutrition and disease 
Increase lasting access to safe water, sanitation and hygiene services 
Prevent and respond to the immediate protection concerns of conflict-affected boys and girls 
Activities that have started:
Provision of life-saving mobile health and nutrition clinics
Food distribution, in partnership with the World Food Programme
Constructing solar-powered boreholes to provide clean drinking water
Support for primary school education
We must act now, together with partners and communities, to prevent an unprecedented humanitarian disaster from happening.
Stand together with the children of Afghanistan today. Support our life-saving work to help children to survive, recover and build a future.
To find out more about our work in other dangerous places, click here.
---
1: www.ipcinfo.org/ipc-country-analysis/details-map/en/c/1154300/?iso3=AFG
2. www.unicef.org.uk/press-releases/around-10-million-children-in-afghanistan-need-humanitarian-assistance-to-survive-says-unicef/
My Giving
My Giving is currently empty