Afghanistan Earthquake Emergency Response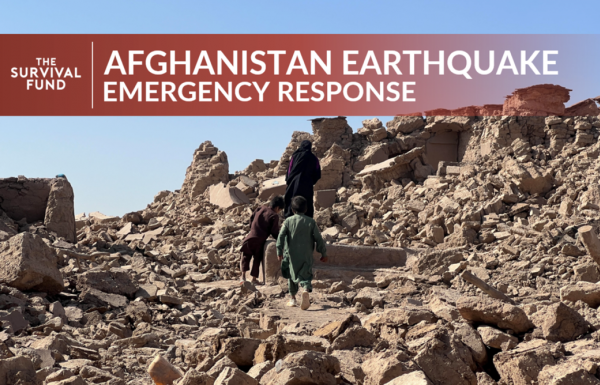 Western Afghanistan was hit by a series of earthquakes, the largest at 6.3 magnitude on Saturday morning, 7 October 2023. The epicentre of the earthquake was just 25 miles from Herat, where World Vision Afghanistan has its office. It is estimated that there are over 4,000 fatalities (as of 10 October) and 10,000 injured. There were 4 earthquakes felt (between 5.5 and 6.3 magnitude), followed by over 25 aftershocks, continuing through Monday.
Some villages have been wholly destroyed and many others badly damaged. In one village of 900 people, only three survived. There is only one hospital, Herat Provincial Hospital, which is currently overwhelmed as the number of casualties continues to rise.
Save lives now. You can help the children and their families affected by the earthquake by providing:
Emergency food assistance and other basic needs (e.g. temporary shelters, tents etc.) to help families survive
Clean water and sanitation to protect against dehydration as well as waterborne and hygiene-related diseases
Access to urgent medical support
Protection and mental health support systems for children affected
My Giving
My Giving is currently empty