Let Girls Thrive Project
Muqur district, Badghis province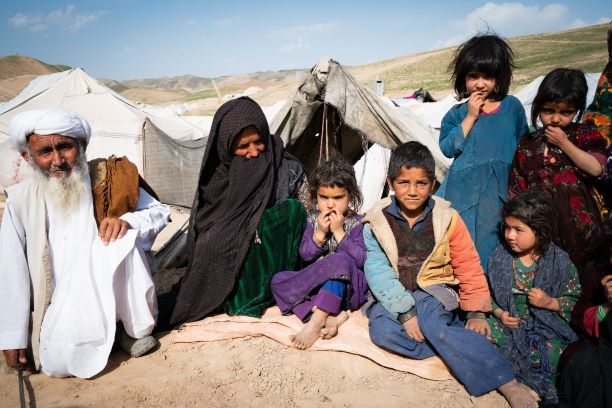 Afghanistan is among the least developed countries in the world, ranked 169 out of 188 countries in the Human Development Index (UNDP, 2016). Worsening drought conditions in the country has led to an increasing number of internally displaced persons, where families struggle with food insecurity and unstable income.
Desperate to meet their basic needs, early marriage and selling their daughters off is often used as a coping strategy by families, to mitigate drought-related difficulties. 40% of girls in Afghanistan are married at an age between 10 to 13, 32% at age 14 and 27% at age 15.
Harmful cultural gender norms mean that many girls are often kept at home to help with chores and deprived of education. Education for girls is not a priority and even if allowed to go to school, girls are not allowed to be co-educated with boys and must only be taught by female teachers. In fact, 63% of primary school-age girls in Badghis, Afghanistan are out of school. A lack of formal schools and trained female teachers in remote communities further limits the opportunities available for girls to receive a proper education.
Unequal education and economic opportunities for girls perpetuate an unending cycle of gender inequality and poverty, leading to a greater disparity in skills and abilities between boys and girls. Girls remain disempowered and early marriage becomes unavoidable when their families become desperate.
Girls who are subjected to pregnancy and childbirth before they reach physical maturity risk facing serious physical and mental trauma, disturbance and sometimes lifelong psychological issues. Child brides are also more likely to suffer from domestic violence and abuse in their new homes, with no one they can turn to for help.
To prevent and reduce the prevalence of early child marriage in Afghanistan, the goal is to empower and educate adolescent girls as well as transform cultural norms and attitudes underlying child marriages in communities.
Key challenges:
Poverty and economic burden

Social norms, culture and traditional practices

Poor access to education and lack of awareness
World Vision aims to: (updated Bene figures are for LGT Phase 1+2)
Support an accelerated learning programme that will give 300 out-of-school girls aged 10 – 15 years old an opportunity to complete primary school education in 3 years
Equip 200 out-of-school girls with livelihood skills through vocational training in handicrafts, baking and sewing
Work against harmful gender mindsets through life skills education among 400 adolescent girls and boys in their school
Educate 8,000 community leaders and members on the consequences of child marriage, champion against child, early and forced marriage and actively involve them in promoting a culture that will encourage education among girls
Target number of beneficiaries:
500 girls and boys
8,000 community members, parents and village leaders