Saving Child Soldiers Project
Damara, Ombella M'Poko prefecture, Central Africa Republic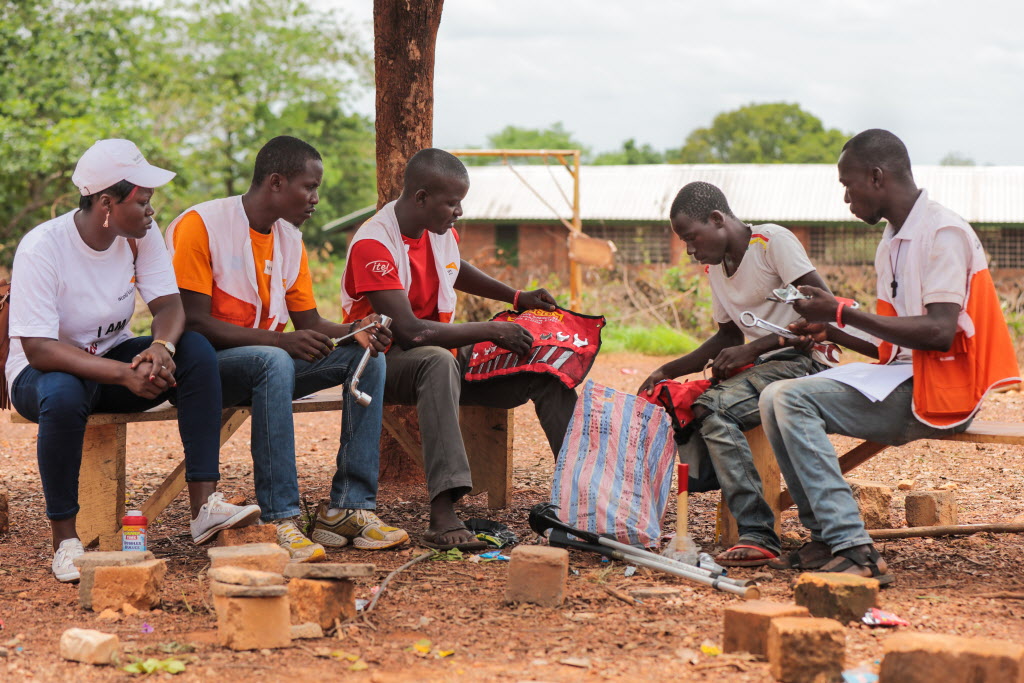 The Central African Republic (CAR) has been fraught with internal strife and violence for years. Children grow up in fragility. They are constantly exposed to violence and many have been and are at risk of being recruited into armed groups. In times of war, children who are still at the age of development are among the most vulnerable, as witnessing violence leaves a lasting and devastating impact on their physical, psychological, mental and economic well-being. This is further amplified for children who are associated with armed forces and have participated in the violence.
Even after being rescued, many ex-child soldiers face obstacles reintegrating into their communities and schools. Stigmatisation and rejection in their communities, an inability to keep up with the demands of school or meet their physical needs such as food, water, housing and security are just some of the challenges they face. Nearly all children will need proper recovery and support to help them heal from psychosocial distress and the scars of war. Without proper reintegration, an ex-child soldier remains vulnerable to being recruited back into the armed forces again, perpetuating a life afflicted with never-ending war and violence.
In Damara, a majority of the children have experienced the traumatic effects of the conflict where their parents or siblings were killed, tortured or maimed. Many have also been taken out of school.
Through a community-based approach, this project aims to protect and empower conflict-affected children, including former children associated with armed forces, to minimise the risk of them being recruited by armed forces and provide the support they need for a brighter future.
Key challenges:
Poverty and high unemployment rates
Psychological trauma
Reintegration challenges
World Vision aims to:
Reintegrate former children associated with armed forces back to social life by providing access to formal education and vocational training that will provide them with a source of livelihood
Empower former children associated with armed forces to become peace-builders and child protection promoters in their community
Strengthen child protection mechanisms to prevent children from being affected or enrolled into armed groups by
- Sensitising parents and children on the importance of education and child protection as well as the dangers of being recruited
- Building the capacity of community members to identify and support children at risk of being recruited
Establish child friendly spaces that 
- Provide psychosocial support
- Enable children to have a safe space to play, learn and interact with one another harmoniously
- Facilitate identification documents for children to access basic social services
Target number of beneficiaries:
150 most vulnerable conflict-affected children including former child soldiers
3,500 parents and community members