Prevent Child Marriage in Afghanistan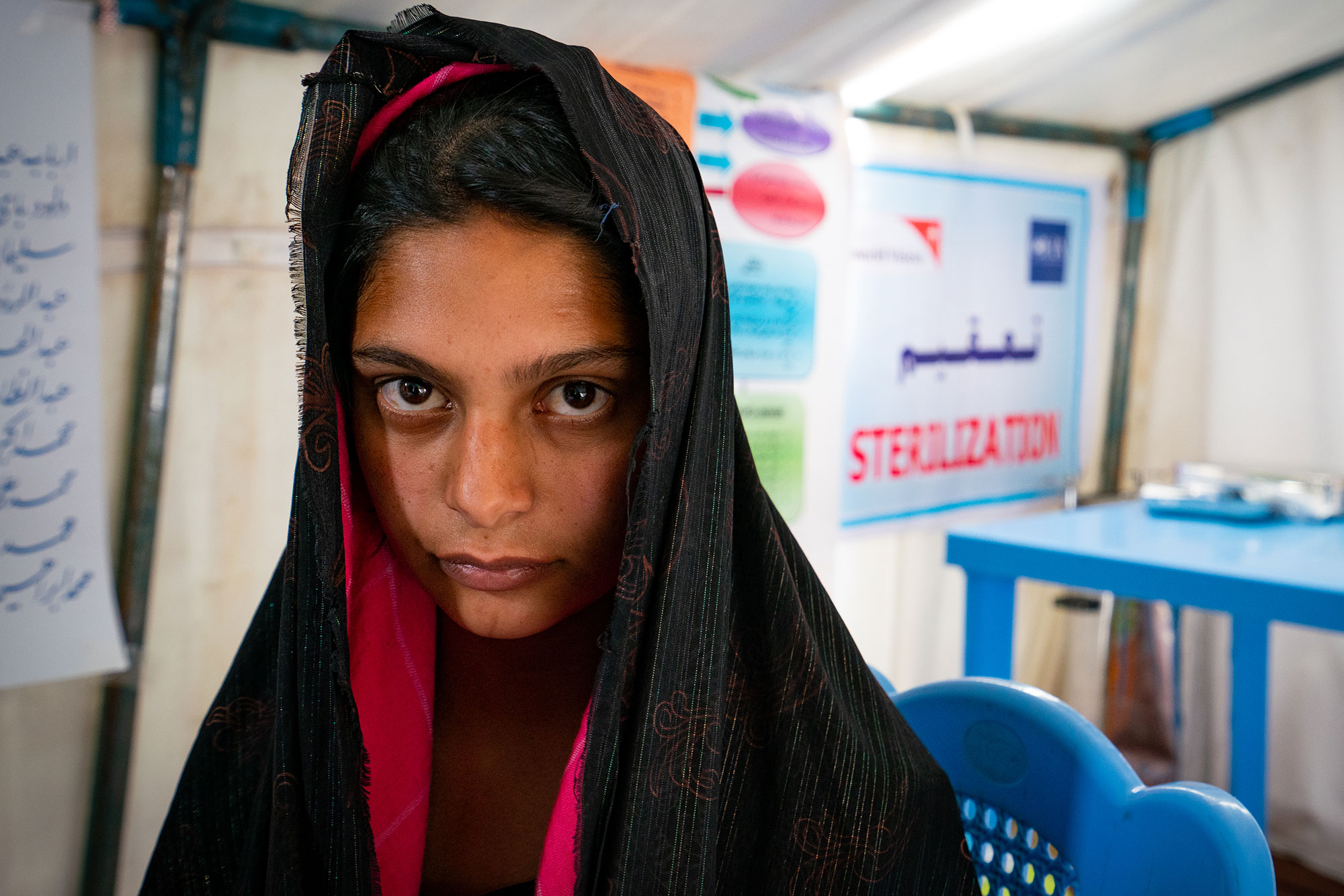 Benesh, just 14 years old, lives with her husband and son at a camp for internally displaced people in the Badghis province of Afghanistan.
Afghanistan is one of the poorest countries in the world. Four decades of prolonged armed conflict, frequent natural disasters and resulting mass displacements have only served to further hinder development.
A deadly drought in 2018 caused a humanitarian crisis that has displaced more Afghans than the conflict between the Taliban and the government, pushing families across Afghanistan to the brink of desperation. ith no way out, families turn to child marriage to alleviate their situation
Every year, over 4.5 million girls under the age of 15 are married. That is one girl every 7 seconds. World Vision believes that at least four million girls are at risk of child marriage in the next two years because of the coronavirus pandemic. Deepening poverty caused by the loss of livelihoods, exacerbated by COVID19, is likely to drive more families to marry off their daughters early in Afghanistan.
Education is key to preventing child marriage.  It determines who thrives.  But girls in Afghanistan face many obstacles in their journey to get an education as cultural norms deprioritise their education and  frown upon girls socialising with other girls, let alone boys. This means girls have to be taught separately from boys.  In addition, they can only be taught by female teachers, and it is not easy to find educated and trained female teachers to conduct lessons.
Schools protect girls. They provide a safe space where young girls can not only get educated but where teachers and adults can keep watch and identify signs of abuse and intervene if necessary. Sending girls to school leads to higher literacy and increased wages. It lowers the chance of child marriage, delays first births and helps mothers plan how many children to have, to control their household sizes. It has a ripple effect on not just the girls, but on their families and communities, for generations.
World Vision is committed to prevent and reduce early child marriage rates from rising in Afghanistan. Your donation will go a long way in:
Supporting an accelerated learning programme that will give 300 out-of-school girls aged 10 – 15 years old an opportunity to complete primary school education in 3 years

Equip 200 out-of-school girls with livelihood skills through vocational training in handicrafts, baking and sewing

Work against harmful gender mindsets through life skills education for 400 adolescent girls and boys in their schools.

Educate 8,000 community leaders and members on the consequences of child marriage, champion against child, early and forced marriage and actively involve them in promoting a culture that will encourage education among girls
Now, more than ever, we have to  keep girls in school. Click here to help now.