Prevent Child Marriage in Afghanistan
In times of crisis, child marriages spike. Desperate families sell their daughters into marriage just to survive. COVID-19 could see an extra 4 million girls become brides in the next 2 years.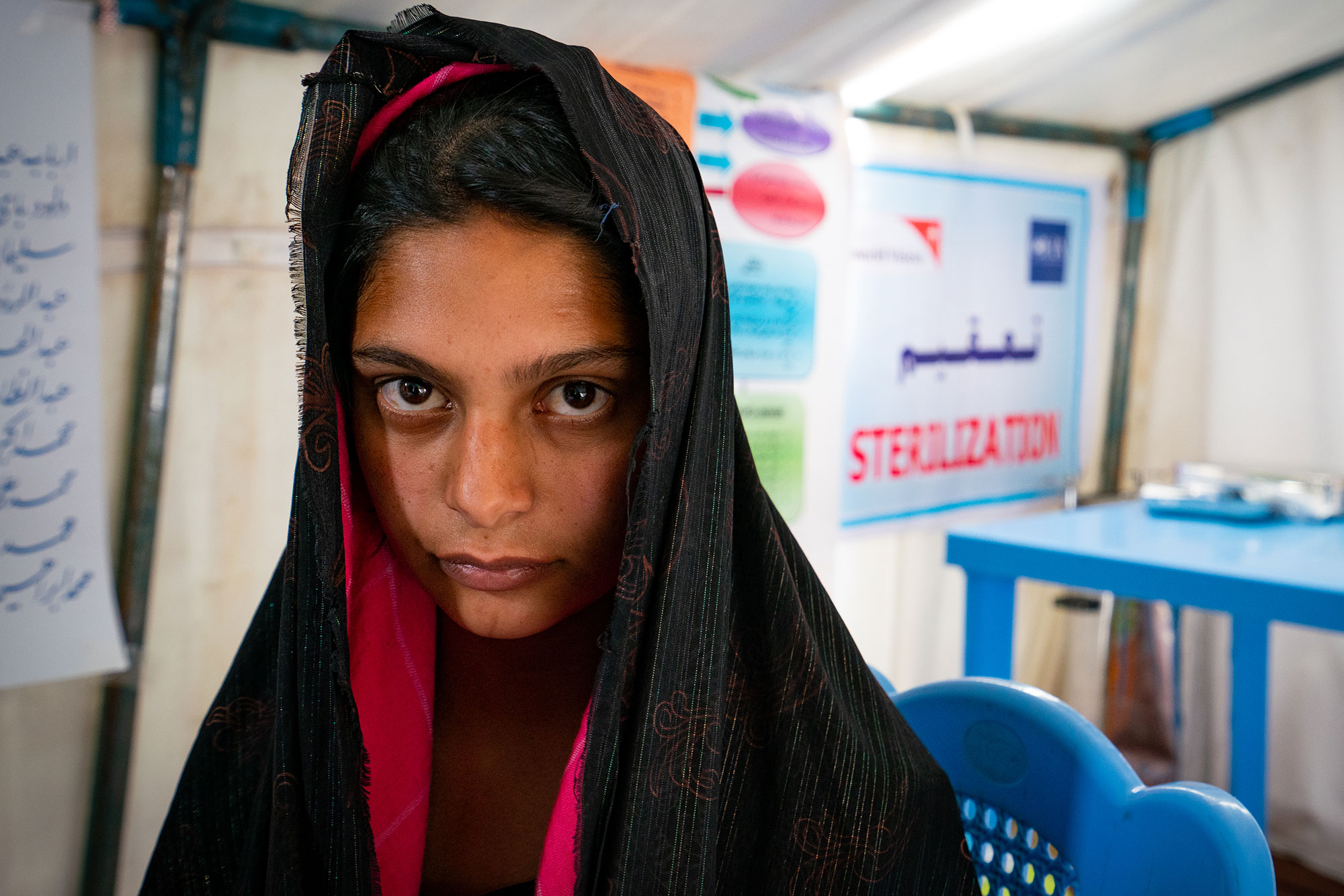 Benesh, just 14 years old, lives with her husband and son at a camp for internally displaced people in the Badghis province of Afghanistan. Ongoing war with the Taliban and persistent droughts have pushed over a million people in the country into camps like this, making them vulnerable to widespread malnutrition and disease like COVID-19– and Benesh has just learned that she'll give birth to her second child here.
Benesh was married off by her family at just 11 years old. Sadly, child marriage is a widely accepted cultural tradition in Afghanistan. Over a third of girls are married before their 18th birthday, oftentimes as a means for their impoverished family to make money. Child marriage is the main reason why 2.2 million Afghani girls are out of school, including Benesh. Benesh's education is over now too. "I often see other girls my age still going to school, but I can only watch, I wish I could go to school too."
With so many childhoods like Benesh's lost in Afghanistan, a change had to be made. In 2014, World Vision started a network of community groups around the country, to teach about children's rights, as well as the dangers of child marriage and child pregnancy. 4,000 faith leaders are now trained to lead these groups of moms, daughters, dads, sons, and community elders – who in turn pass along the message along in their own neighbourhoods.
Benesh visits World Vision's mobile health unit for maternal care at the camp, the only available health services in the region, which are especially critical with the approach of the coronavirus. If she gives birth to a girl, Benesh says she wants her daughter to be educated and have a chance for a better life than she does. "I want her to be educated and not like me, an illiterate person," Benesh says about her future daughter. "I would allow her to grow up and decide whether to get married or not."
World Vision is committed to prevent and reduce early child marriage rates from rising in Afghanistan. Your donation will go a long way in:
Supporting an accelerated learning programme that will give 300 out-of-school girls aged 10 – 15 years old an opportunity to complete primary school education in 3 years
Equip 200 out-of-school girls with livelihood skills through vocational training in handicrafts, baking and sewing
Work against harmful gender mindsets through life skills education for 400 adolescent girls and boys in their schools.
Educate 8,000 community leaders and members on the consequences of child marriage, champion against child, early and forced marriage and actively involve them in promoting a culture that will encourage education among girls
Now, more than ever, we have to keep girls in school. Click here to help now.