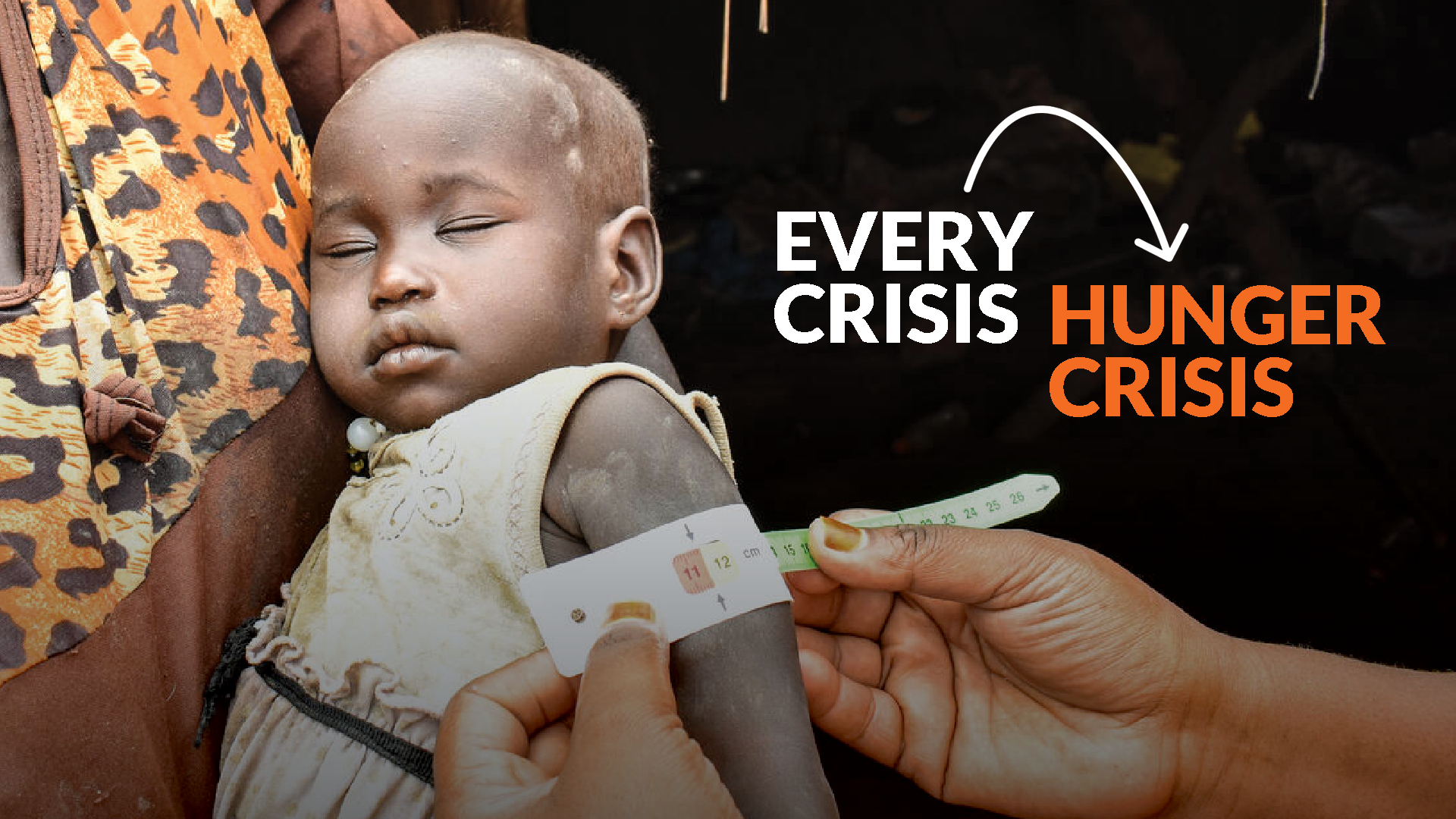 AROUND THE GLOBE, 50 MILLION PEOPLE – HALF OF THEM CHILDREN ARE ONE STEP AWAY FROM STARVATION
Behind every crisis, there is hunger.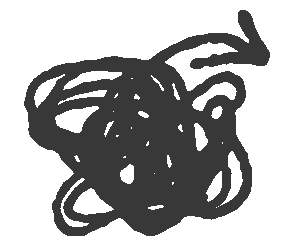 Conflict
Biggest driver of hunger with 60%
of the world's hungry living in
places affected by war and violence.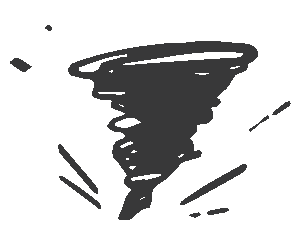 Climate Change
Droughts, floods, extreme storms, and
unpredictable weather has destroyed
crops and incomes, even leading to
massive locust swarms in some countries.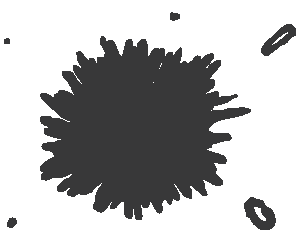 COVID-19
Exacerbated pre-existing fragilities in economies and debt-levels in many countries.
Disruptions in travel and trade led to a decline in income, lost livelihoods and diminished purchasing power.
On top of these, the impact of the war in Ukraine – the wheat basket of the world – is global. Its grain exports have been choked off, reducing emergency food aid to refugees and driving up food prices everywhere. Together, these are creating new and worsening hunger hotspots and reversing the gains families had made to escape poverty. Girls and boys are not just starving but are being starved to death.
 Children and families are left to make desperate choices in the face of hunger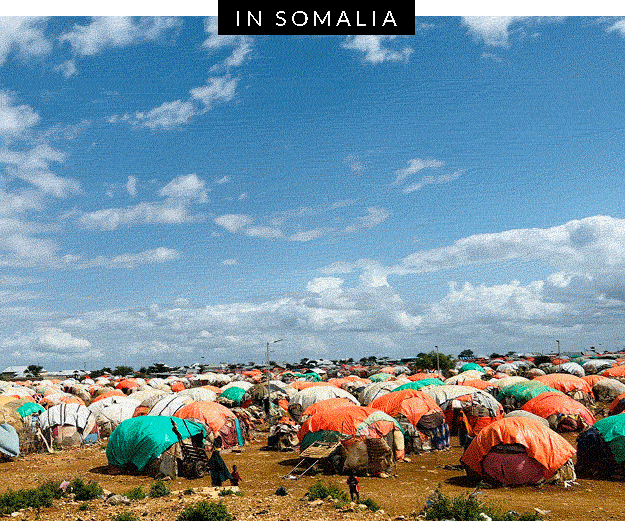 "It's been difficult living here with no work …we don't have food. The children cry a lot asking why do we always eat these wild fruits," says Hawa.
A 30-year-old mother Hawa, feeds her children with wild fruits because they do not have food. She is one among the 800,000 internally displaced people. Her family fled home in search of food because drought robbed all the maize and sorghum they planted. Poor nutrition has made her 3-year-old son have stunted growth.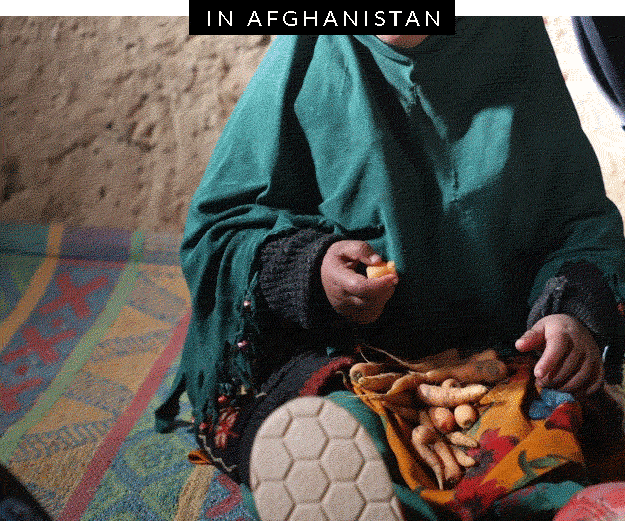 "We are starving. All of us. It's better to give one of my daughters away instead of having all of them die of hunger.
This way, all will survive," says Jamila's mother.
 
Three-year-old Jamila – the youngest of five girls was sold by her parents for US$600. She was not sold into child marriage but was instead sold to a family who was not able to have children of their own who had hoped to adopt. However, no official papers were signed, so there will be no officials to make sure Jamila is treated well.
The hunger hotspots we are in
 FIGHT HUNGER, FEED HOPE TODAY. 
 
Your donation makes a difference. It will provide
hungry families with food and clean water
young children with life-saving high-energy nutrients and access to emergency health services
protect vulnerable children from harm and exploitation