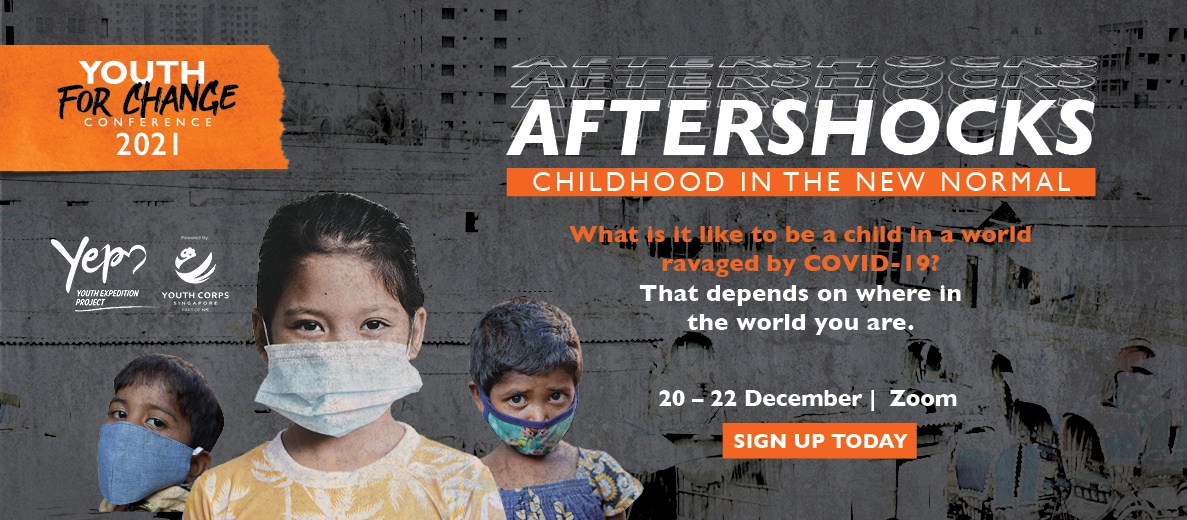 Youth for Change Conference 2021
What is it like to be a child in a world ravaged by COVID-19?
That depends on where in the world you are. 
Millions of girls and boys in the world's poorest places are facing devastating secondary impacts from the pandemic. This December, discover how you can make a difference in the lives of vulnerable children and youth as they cope with the aftershocks of the global pandemic.
Find out more on how you can join the conference here.
---
World Vision is calling all youth who desire to be change agents in making poverty history!
We work with schools, organisations and youth to raise global leaders who are aware of issues related to poverty and humanitarianism worldwide, and want to be empowered to make a difference in the world. If you believe that your generation can bring about change, we invite you to join us in our fight against poverty and injustice. For a start, you can read some of our youth blog posts here!
For more information on any of our activities or events, please email youth@worldvision.org.sg.