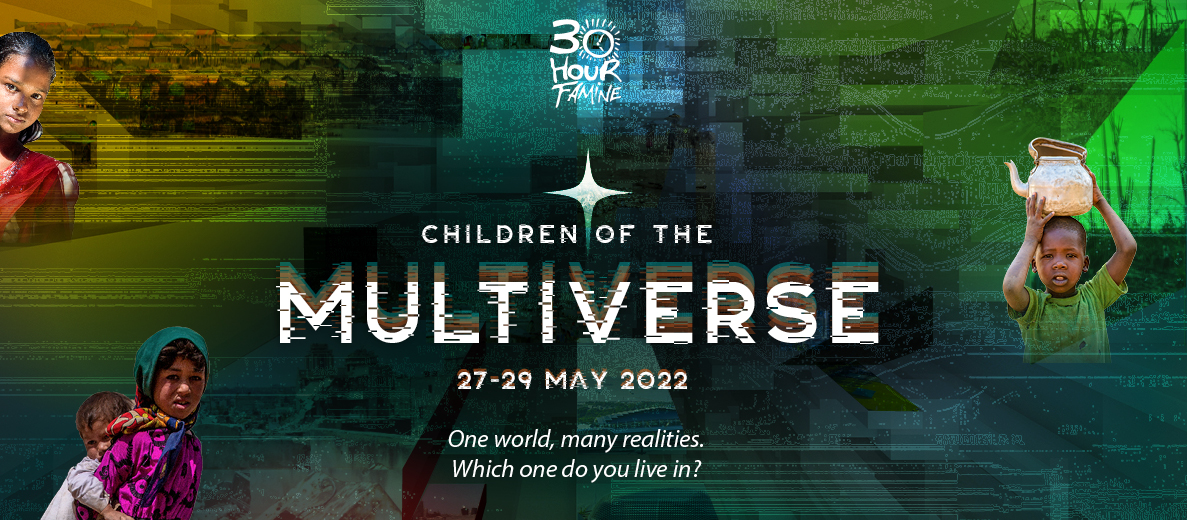 World Vision is calling all youth who desire to be change agents in making poverty history!
We work with schools, organisations, and youth to raise global leaders who are aware of issues related to poverty and humanitarianism worldwide, and want to be empowered to make a difference in the world. If you believe that your generation can bring about change, we invite you to join us in our fight against poverty and injustice. For a start, you can read some of our youth blog posts here!
More than 150 Singapore youths marked the start of their mid-year school holidays by fasting from food for 30 hours and completed challenges that took them into the multiverse of vulnerable children bearing the brunt of global crises – conflict, climate and pandemic, at the 30 Hour Famine Camp from 27 to 29 May 2022 organized by World Vision Singapore.
Themed "Children of the Multiverse", the 30 Hour Famine Camp gave Singapore youth a taste of the parallel realities of vulnerable children of similar age living in slums, conflict zones and areas stricken by climate disasters. In addition to fasting from food for 30 hours, other challenges that participants completed include having only $2.50 to spend in a day, eating a meal in the dark, and surviving without electricity power for 12 hours a day. Participants also heard a first-hand account from World Vision's Regional Leader for the Middle East and Eastern Europe Region, who spoke about the needs of children and families displaced by the Ukraine crisis in a virtual campfire.
Participants of the 30 Hour Famine Camp also made an impact on the lives of 800 urban poor children in Cebu, the Philippines. For every participant who completed the 30 Hour Famine Camp, a matching corporate donation will be made by a generous partner to World Vision's Urban Nutrition Hub programme that supports malnourished children aged 0-5 and their caregivers in Mandaue City. This programme consists of 12 sessions of feeding, nutrition education, and regular child health monitoring for children whose immediate health is in danger because of malnutrition.
The final hour of the 30 Hour Famine Camp on 29 May 2022 culminated in an advocacy art installation assembled with spoons from all youth participants symbolising the key takeaway message of this camp where every crisis is a hunger crisis for the world's poorest and most vulnerable children, but together as global citizens, we can be the change to build a better world for children to live. The art installation and hunger crisis exhibition will be on display at library@harbourfront from 30 May to 26 June 2022.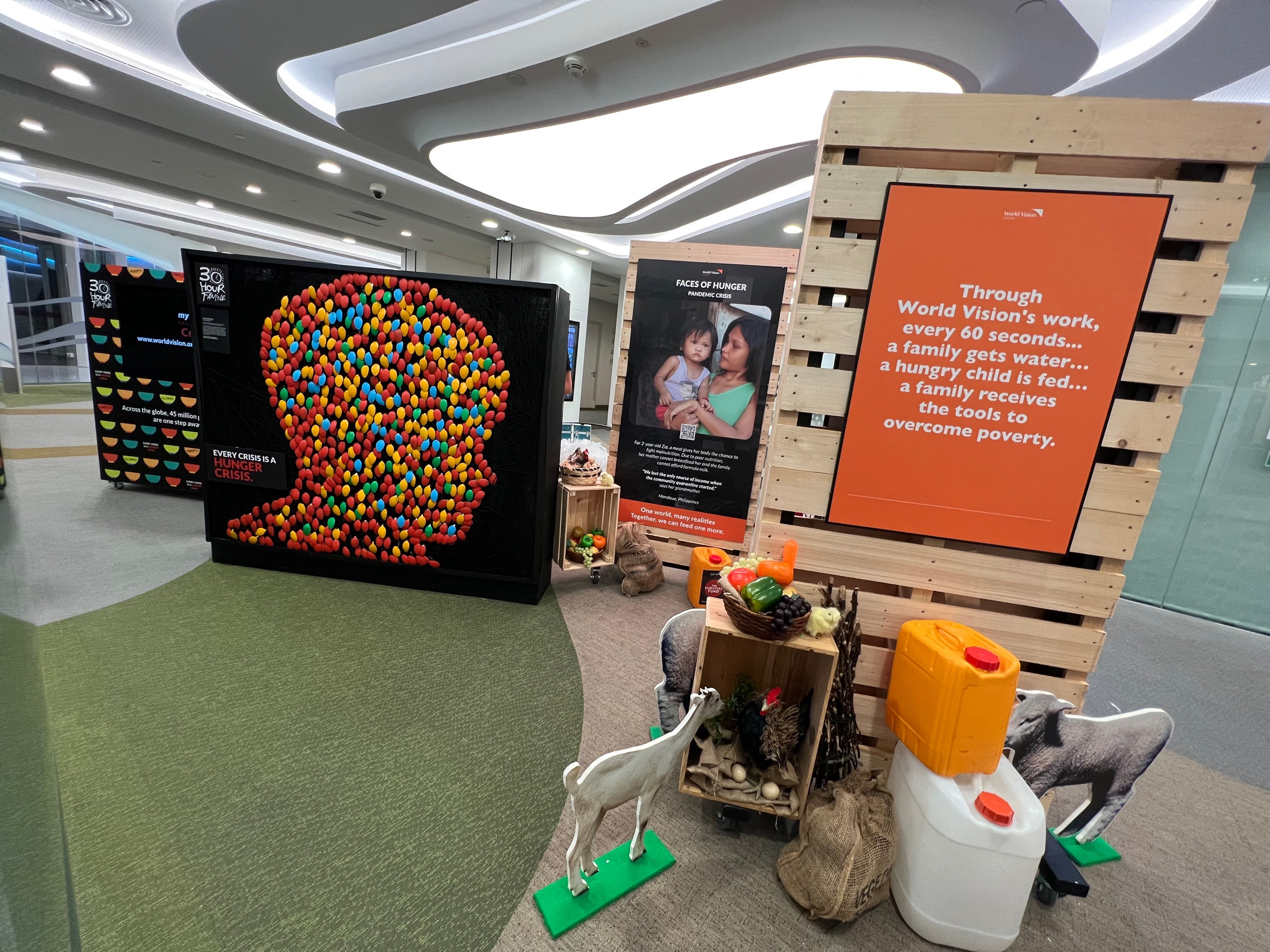 Pictured: Our spoon art installation at library@harbourfront, Vivo City! Come take a look!
Stay in touch! Follow us on Instagram @worldvisionyouthsg to stay up to date with our current events.
For more information on any of our activities or events, please email youth@worldvision.org.sg.