Are you a millennial sensing God's calling to an area of ministry concerned with social justice?
An active concern for social justice is integral to Christian living. However, we often struggle to incorporate this into our lives because of competing interests and priorities, and feelings of inadequacy that lead us to think that social justice is "not for us". How can we, as youth and young adults, overcome these barriers and strengthen our witness for Christ?
Join us for an exposition of Micah 6:8 and an up-close-and-personal dialogue with Rev. Andrew Morley, President and CEO of World Vision International, as he shares his experience of juggling and reconciling his professional responsibilities in the marketplace with deepening involvement in holistic ministry. Hear stories of how God brought him from the realm of digital businesses into the humanitarian space, and lessons that can help you renew your own commitment to serving the poor and vulnerable.
About the Speaker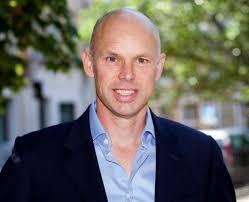 Andrew studied Theology at Durham University in the UK. He joined World Vision, first as its Chief Collaboration Officer, after leading and building digital businesses in a variety of sectors. He has helped to create and support independent Christian children's development charities in Kenya and South Africa. Andrew and his family worship at Holy Trinity Brompton in London, where he serves as a member of the Alpha support team.
Event Details
Date: 23rd February 2019, Saturday
Time: 10:30am – 12:00pm (registration will begin at 10am)
Venue: World Vision Singapore, 10 Tannery Lane, #06-01, Singapore 347773
Please contact Chloe at chloe.chng@worldvision.org.sg or 6922 0133 for enquiries.