Banner:

From December 2018 to February 2019, over 15,000 youth and young adults, aged 18-35, from a variety of backgrounds in 25 countries (including Singapore) shared their perspectives on matters of faith, church, community involvement, and the future, as part of a groundbreaking global study co-commissioned by World Vision and Barna Group.
The Connected Generation project is the largest study Barna has ever done and, as such, there are many ways to learn from the research. Barna and World Vision have three main ways we hope Christian leaders benefit from the project.
Explore Effective Ministry in Age of Anxiety: Understand cultural trends and the new demographic context for young adults; learn how and why emotional connection matters to 18-35-year-olds

Learn About Resilient Faith and Church Engagement: Discover what the future of faith looks like, what we're learning from resilient disciples, and what the connected generation expects to give and receive from Christian churches

Empower the Connected Generation: Find out the leadership development pathways and causes that resonate most with today's Gen Z and Millennials
Through this project, you'll be equipped to develop healthy partnerships across generations and to bring needed change to your church, organization or business.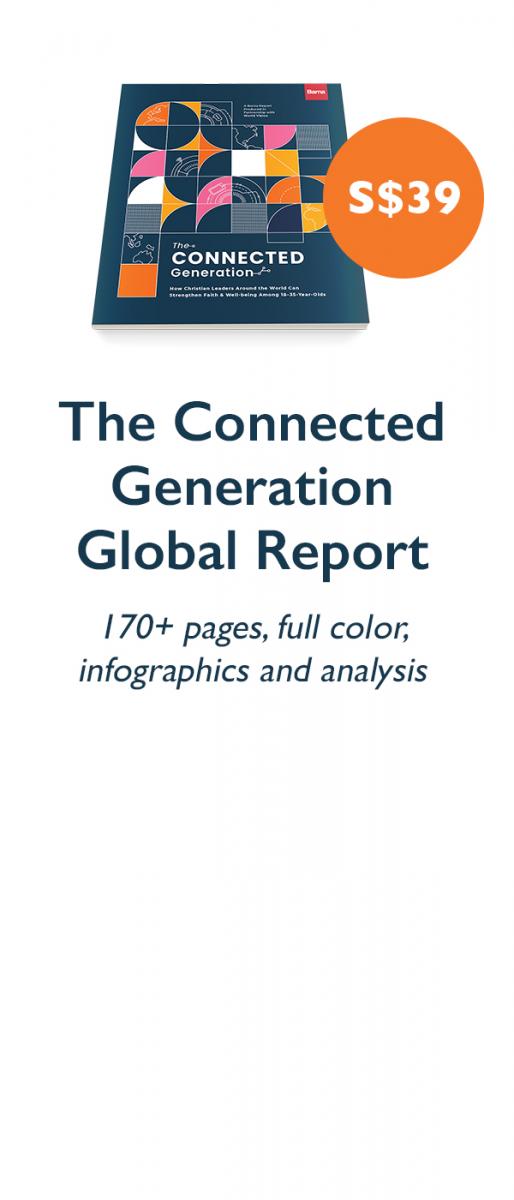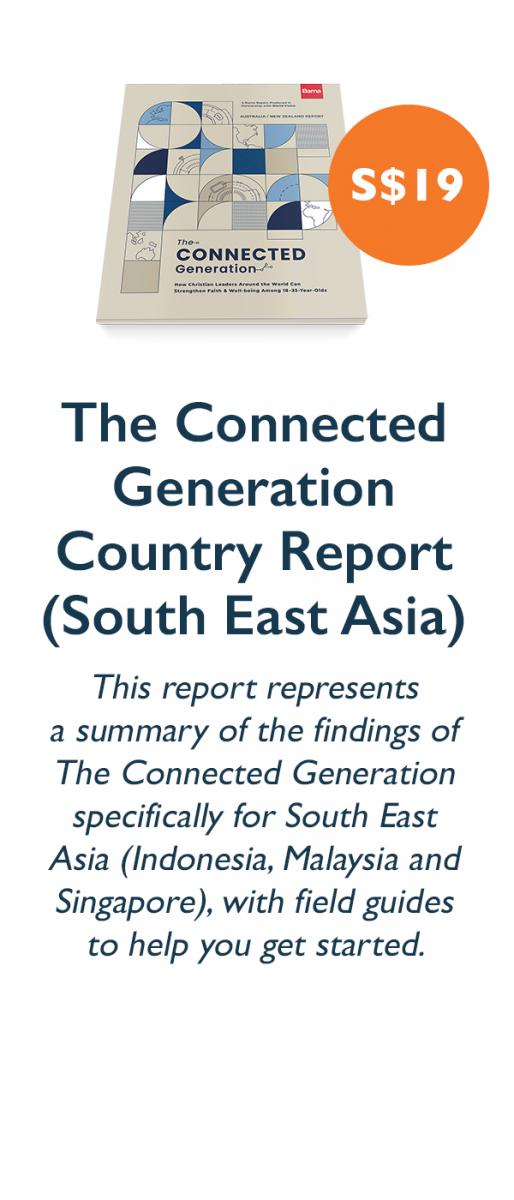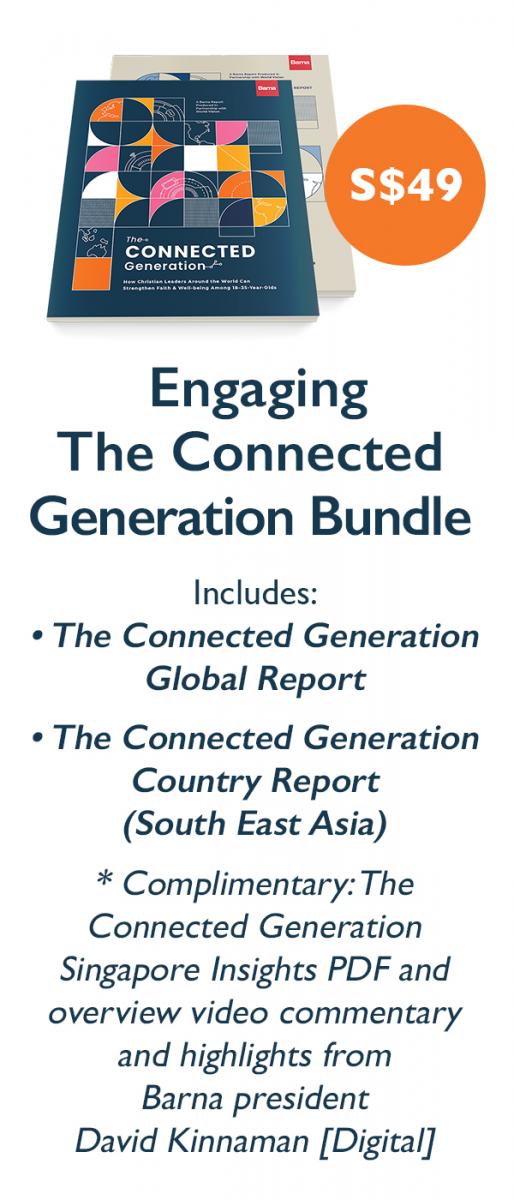 Grab your copy of the "The Connected Generation" with a love-gift starting from $39, limited orders available. Please complete the form below (instructions on payment options will be displayed after you click "Submit").
For enquiries, please contact Ms. Belle Chai at belle.chai@worldvision.org.sg, or 69220132.
*In view of the new implementations rolled out by the Singapore Government on 03 April 2020 to curb the spread of COVID-19, self-collection will be suspended. Delays will also be expected for all delivery.
Sunday, 7 June 2020 - 7:00am