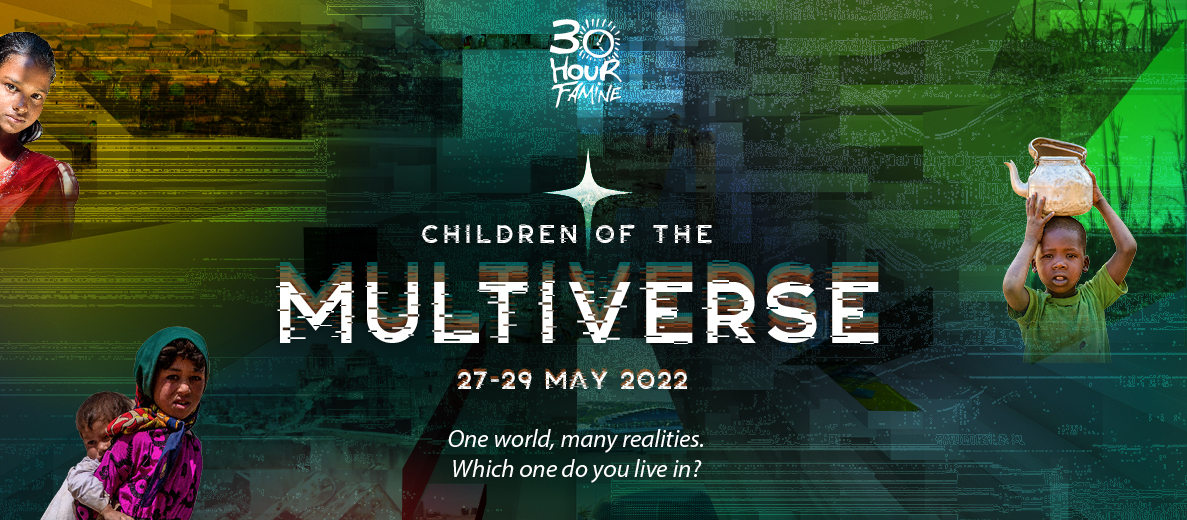 To register for the 30 Hour Famine and submit your registration fee, you will need to login to your user account. 
If you do not have a user account, please create an account before returning to this page. If you are an existing donor, but logging in to this new site for the first time, please request a password using your email address here.
Questions? Drop us a line at 6922 0133, or email youth@worldvision.org.sg. 
For more information about the 30 Hour Famine: #ChildrenoftheMultiverse, please visit www.worldvision.org.sg/30hfc. 
Registrations close 2 May 2022. Sign up now! 
___________